RESONERA MERA!
Svenska fioler med resonanssträngar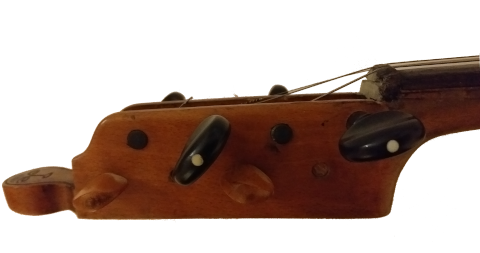 Photo: Jon Magnusson
This instrument was sold at an auction arranged by RA Auktionsverket in Norrköping in 2019. The grandfathers father of sellers lived in Krokek outside Norröping and originally owned the instrument. His date of birth is not known but his son was born 1893. The violin was examined in Stockholm in the 70s but the origin was not revealed. The neck is clumsily attached to a central european factory violin at an unknown occation. There is a label in the body with the text renovated by A. Th Pettersson, 1880. It might be the occation when the neck was attached to the body or a renovation of the factory violin. The neck has some similarities with Lumière and Långalmafiolen but might be built by someone else.
Copyright 2009-2020 Jon Magnusson