RESONERA MERA!
Svenska fioler med resonanssträngar


Photo: Jon Magnusson
According to the records of the Swedish museum of performing arts, this is classified a tenor violin. A tenor violin is some kind of octave violin and this particular instrument has 4 sympathetic strings. At first sight it looks like a double-decker with a partly damaged pegbox. The four pins for sympathetic strings next to the end pin however indicates that it was built for 4 sympathetic strings. The shape of the pegbox around the peg for the D-string is very similar to double-deckers. Unfortunately the origin of this tenor violin is unknown and I have no clue if they were common or not. It is not a wild thought that this type of instrument might have been an inspiration for Arwit Rönnegren, or whoever built the first Swedish double-decker. There are yet no evidence of any foreign instruments of the same type as the swedish double-deckers and we do not yet know if this particular tenor violin is built in Sweden or not and we do not know if it is older than the first instruments by Rönnegren or Mohte. The head looks more central European than Swedish if you ask me and the hypothesis that the early Scanian luthiers got inspiration from colleagues in the Holy Roman Empire when they built the first Swedish double-deckers is still valid, however not proven nor falsified. The bloody history of Europe might have destroyed all evidence of such inspiration.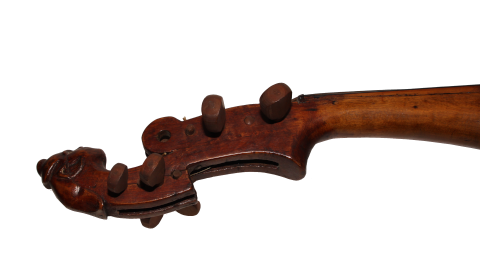 Photo: Jon Magnusson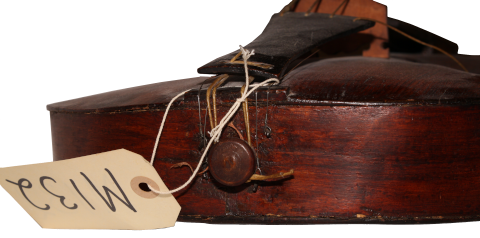 Photo: Jon Magnusson
Copyright 2009-2020 Jon Magnusson