RESONERA MERA!
Svenska fioler med resonanssträngar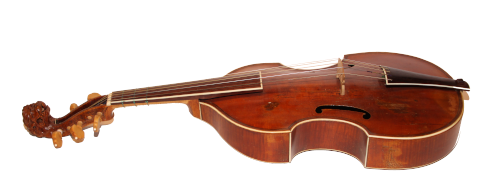 Photo: Jon Magnusson
This viol (viola da gamba), kept at the Swedish museum of performing arts (formerly known as Stockholm music museum) is built by Joachim Tielke in Hamburg. Many people have assumed that Tielke was the inspiration or even a teacher to the earliest luthiers in the Ängelholm area (Johan Georg Mohte and Arwit Rönnegren). There are only one preserved instrument by Tielke with sympathetic strings but the style and decorations looks like an obvious inspiration and Tielke is a very skilled craftsman. I have no idea about the characteristics when playing his instruments but judging just the looks, Tielkes instruments are world class.
Jochim Tielke
Joachim Tielke was born in Köningsberg (now Kaliningrad) in 1641 but moved to Hamburg where he practised his profession and later died in 1719. There are 174 preserved instruments made by Tielke, lutes, teorbs, viols, violins, viola d'amore (without sympathetic strings) and baritones. Very few of Tielkes instruments had understrings but Daniel Fryklund is certain that there is at least one viola bastarda with four playing strings and three sympathetic strings. There are some indications that Tielke used subcontractors or employees for carvings and details and possibly some of his instruments might be completely made by others. There is an impressive book about Tielke by Friedemann and Barbara Hellwig, and an older version by Günther Hellwig (website about the books).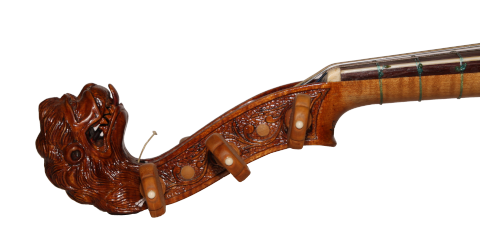 Photo: Jon Magnusson
Copyright 2009-2020 Jon Magnusson