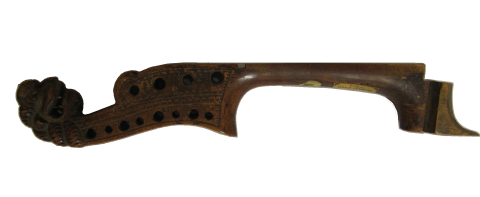 Photo: Jon Magnusson
This neck from a fiddle is kept at the Museum of Småland in Växjö. The body is not known and not mentioned in the museum archives. The neck is probably changed during the time when the popularity of sympathetic strings declined and old short necks where changed to those with a longer scale. I call this instrument "Bulan" (lit. the swelling) because of the look of the lions forehead.
There is a note in Smålands museums archive which says: "Fiddle neck hundred years old". Gift from Helena Kask, Alandsborg 1867 and there is another old note by the founder of the museum, Gunnar Olof Hyltén Cavallius. It says neck from a folk fiddle // All old fiddle tunes from Värend are set for an old type of tuning, deviating from the tuning which is used nowadays // A:1699. Belonged to countess Sophie Louise Mörner, Oby and then donated to widow Kask. GH-C
The Luthier who built this instrument is not known but it might have been Arwit Rönnegren from Kattarp, Skåne. There is a viol built by Arwit at the Museum of fine Arts in Boston which has a lion head which is very similar to this one and a standard fiddle with a similar lion head at the Museum Kulturen in Lund. Arwit Rönnegren lived between 1680 and 1737 and might have built "Bulan" even if it is built as early as 1699. However it seems pretty early to build such an advanced instrument at the age of 19 but my knowledge about the society is not enough to say whether it is probable or not. The dating of "Bulan" is however very unsure and if Rönnegren has built it it seems more probable that it is built between 1720 and 1730. The viol in Boston and two other viols at the Stockholm Music Museum are built around 1730 and they are a little more advanced than "Bulan" and therefore probably built later. Given the newly discovered Jamtlifiolen that most likely is built by Rönnegren (look at the nose) it is more likely that Rönnegren built other double-deckers. The probability that he also built the neck at Smålands museum increased.
An alternative Luthier which might have built "Bulan" is Johan Georg Mohte from Ängelholm, also in Skåne. He was a couple of years younger than Rönnegren but these guys must have known each other since they lived very close to each other and some viols made by Mohte is similar to Rönnegrens. Mohte is also known to have built at least one double-decker even though its neck unfortunately is not preserved.
Arwit Rönnegren
Arwit (also Arved, Arwitt) Rönnegren lived in Kattarp just outside Ängelholm but unfortunately he is rather unknown despite his impressive work. You can find Arfved Röngren and Rungren in church records and there is a note with the text "Arwit Rönnegren i Katarp i Lugede Herat anno 1737" in one of his violins. Spelling was rather flexible at this time and many people spelled their own name in different ways in different occasions. Arwit was born around 1680 and is about 10 years older than Johannes (Johan) Georg Mohte. The instrument built by these two luthiers are quite similar and they have probably had some kind of collaboration. According to Bengt Nilssons Svensk fiolbyggarkonst they were inprisoned in Russia togehter and Bengt believes that Rönnegren just like Mohte aquired his professional skills there. Rönnegrens wife Anna Gabrielsdotter was 22 years older than Arwit but both of them died in 1737 when Anna was 79 and Arwit 57. Despite this, Arwit managed to remarry after the death of Anna, and had a son with 31 year old Hanna Ingemansdotter. However Arwit died before Hanna gave birth to Arfved Arvedson 19th of May 1738.


Photo: Jon Magnusson


Photo: Jon Magnusson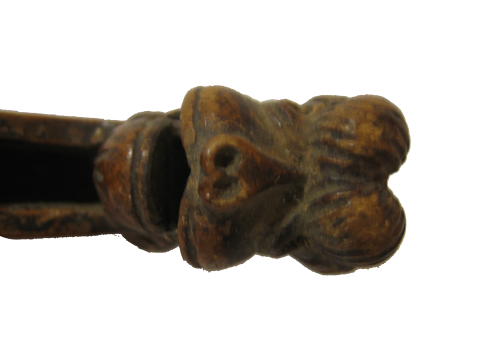 Photo: Jon Magnusson


Photo: Jon Magnusson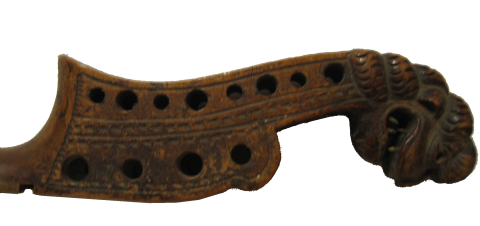 Photo: Jon Magnusson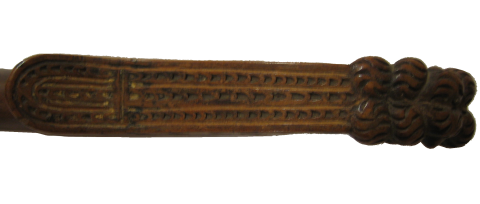 Photo: Jon Magnusson