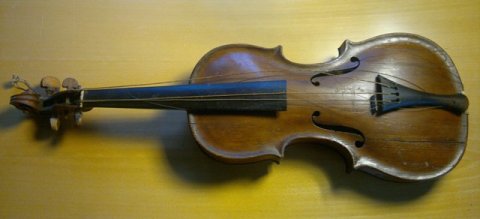 Photo: Bungemuseet
This is one of two violins with 6 sympathetic strings that were found on Gotland during the inventory of musical instruments at swedish museums (se also Toftafiolen). This violin is kept at the museum in Bunge and the inventory number is 1508. In 1932, Teodor Erlandsson wrote the following in the museums records:
Violing bought from the farmer Niklas Stenström, Stensta in Bunge. His father Anton Stenström died some time during the 1880s and was seen as a good man who took good care of his household. He was also a good fiddle player and had 2 violins, clarinets, flutes and other instruments. He used this violin, with 6 sympathetic strings, at weddings and similar occations while he used a standard violin with a stronger sound for regular dance events.
Unfortunately the violin is not signed but it is fully possible that both of the violins with sympathetic strings on Gotland have been built on the island. I guess the neck has been changed but if you look closely there might be remnants of space for sympathetic strings under the finger board. That might indicate that only the pegbox is changed. I assume the instrument was a double-decker since no other instrument types with 6 sympathetic strings have been preserved in Sweden.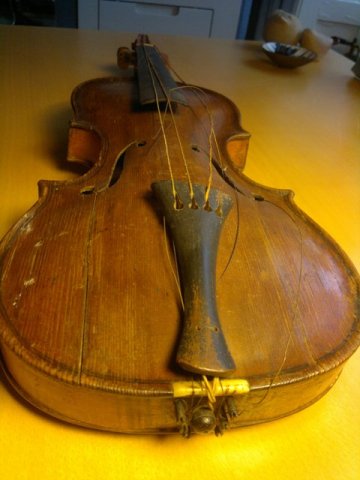 Photo: Bungemuseet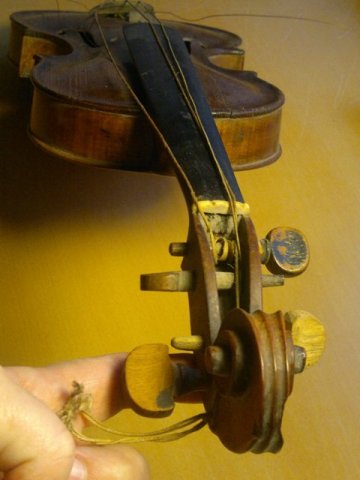 Photo: Bungemuseet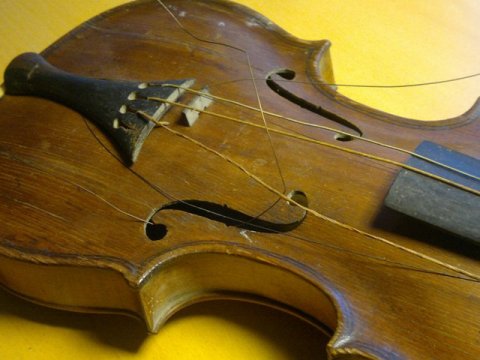 Photo: Bungemuseet