RESONERA MERA!
Svenska fioler med resonanssträngar


Photo: Jon Magnusson
This violin is kept at the Swedish museum of performing arts (formerly known as the Stockholm music museum). The official name of the instrument is F351 where the letter F indicates that it has belonged to the so called Fryklund collection. Daniel Fryklund was an instrument collector in Helsingborg and 1966, when he passed away, his collection was donated to the museum. In an essay about viola d'amore Fryklund writes a part about the double-deckers and that he has one himself with a label "L R" inside. I doubt Fryklund had other double-deckers than this so I assume the label is there even though I haven't seen it myself. Since the official name of this instrument is not so colourful I call it Munken ("the Monk") while the head looks like a monk (or possibly a nun). The design of the head has an unknonwn origin and it is hard to guess where the inspiriation came from. The same luthier might also have built "Lumiere" and "Långalmafiolen"
The fingerboard is glued to the neck. It might have been removable but the edges of the milled track in the neck has a shape which not seems to be made for a removable fingerboard. The bridge is a standard bridge which definitely is not of the same age as the violin and it is badly adjusted for sympathetic strings. The neck is rather heavy and the handicraft is not of perfect quality. The purfling is quite ok and the violin body is of ok quality. The body and the neck might have been made by different luthiers but there are no indication that the neck has been changed.


Photo: Jon Magnusson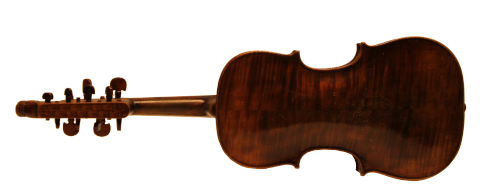 Photo: Jon Magnusson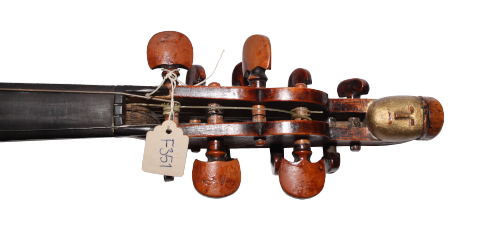 Photo: Jon Magnusson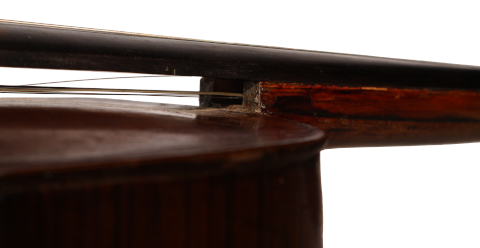 Photo: Jon Magnusson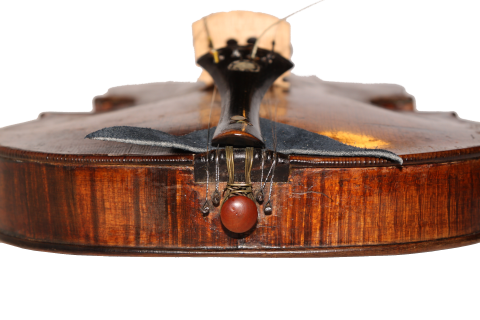 Photo: Jon Magnusson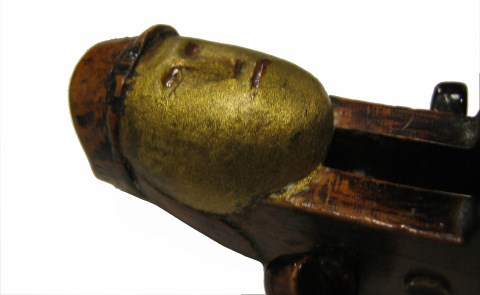 Photo: Jon Magnusson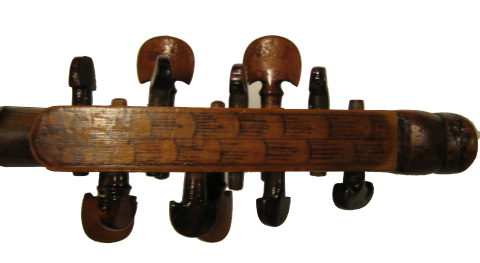 Photo: Jon Magnusson
Copyright 2009-2020 Jon Magnusson