RESONERA MERA!
Svenska fioler med resonanssträngar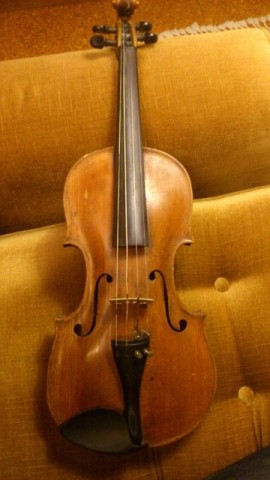 Photo: Lars Eriksson
This instrument has belonged to Henrik Lorentzen Hammer who moved from Denmark to Småland at some occation during the 1800s. It is not known where the violin is built but it was renovated in Copenhagen during the late 19th century. The violin has remnants of what seems to be pins for sympathetic strings next to the end pin. Even though the symmetry indicates such pins there might be other options. Hunshultsfiolen seems to have plugs to attach the ribs to the end block. If the marks are remnants of pins for sympathetic strings, the this instrument must have been a double-decker. Most double-deckers are built in Scania, close to Denmark, and it would not be surprising if double-deckers have been built in Denmark. Due to the lack of signature, this instrument will not give us any information about that, but there is a connection to Denmark and there is a possibility that it is built in Denmark.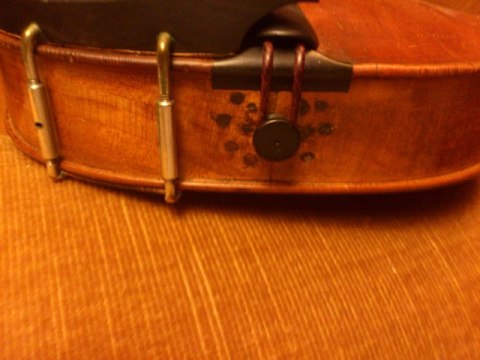 Photo: Lars Eriksson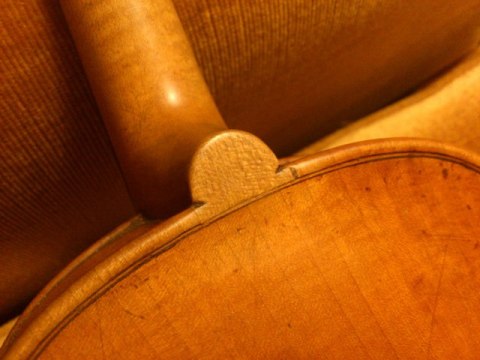 Photo: Lars Eriksson
Copyright 2009-2020 Jon Magnusson