Photo: Bengt Nordqvist
This instrument belongs to the museum Jamtli in Östersund. According to the records it is built by Nils Jonas Ericsson, born 1871 in Sundsjö parish in Jämtland. He moved to Stockholm and later emigrated to the United States where he worked for the Belle Skinner collection of old musical instruments, Holyoke, MT. After the death of Ericsson and Belle Skinner the violin was sent to Jämtland, which was the supposed origin of the instrument. The violin is signed by Ericsson 1920 in Arlington but probably this is done during a renovation of the instrument. I find it nearly impossible that an instrument of this kind is built as late as 1920, it has too many similarities with older instruments.
Head and pegbox is very similar to "Bulan" and these two violins are most likely built by the same person. That person might be Arwit Rönnegren, Johan Georg Mohte or another early luthier in Ängelholm. This violin has also some similarities with Hans Severin Nybergs instruments. If you study the nose on the lions head, it is very similar to the viol that nowadays can be found in Boston and my bet is that this violin as well as the viol is built by Arwit Rönnegren.
Please note the variation of the classic tulip pattern on the tailpiece. The diamonds are placed beside each other without the usual mirrored flipping which result in a somewhat strange pattern.
Arwit Rönnegren
Arwit (also Arved, Arwitt) Rönnegren lived in Kattarp just outside Ängelholm but unfortunately he is rather unknown despite his impressive work. You can find Arfved Röngren and Rungren in church records and there is a note with the text "Arwit Rönnegren i Katarp i Lugede Herat anno 1737" in one of his violins. Spelling was rather flexible at this time and many people spelled their own name in different ways in different occasions. Arwit was born around 1680 and is about 10 years older than Johannes (Johan) Georg Mohte. The instrument built by these two luthiers are quite similar and they have probably had some kind of collaboration. According to Bengt Nilssons Svensk fiolbyggarkonst they were inprisoned in Russia togehter and Bengt believes that Rönnegren just like Mohte aquired his professional skills there. Rönnegrens wife Anna Gabrielsdotter was 22 years older than Arwit but both of them died in 1737 when Anna was 79 and Arwit 57. Despite this, Arwit managed to remarry after the death of Anna, and had a son with 31 year old Hanna Ingemansdotter. However Arwit died before Hanna gave birth to Arfved Arvedson 19th of May 1738.


Photo: Bengt Nordqvist


Photo: Bengt Nordqvist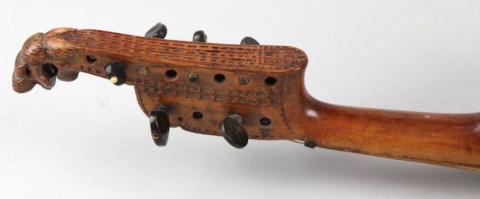 Photo: Bengt Nordqvist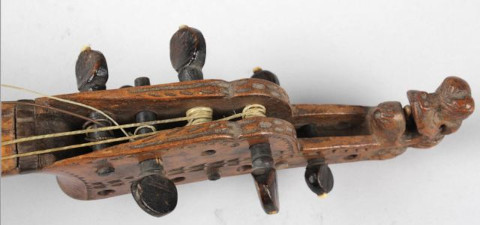 Photo: Bengt Nordqvist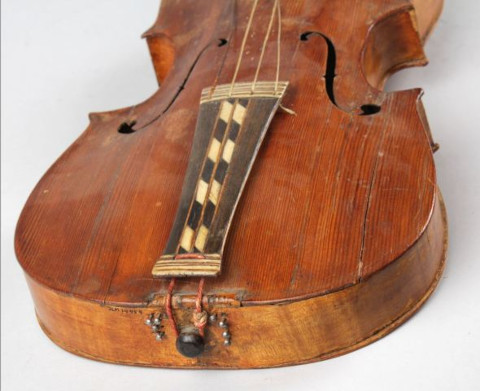 Photo: Bengt Nordqvist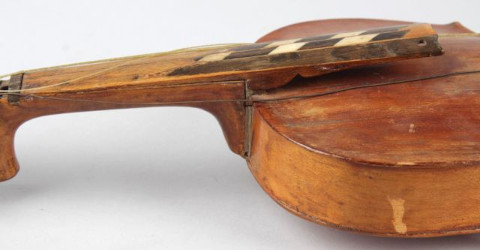 Photo: Bengt Nordqvist