Photo: Jon Magnusson
This fiddle was in terrible condition when found on a farmstead in Långalma, close to Östhammar in Uppland. According to a former owner it has been there for a long time. The neck is similar to Lumière and it is assumable that both instruments are built by the same Luthier. The style and decorations is also similar to Munken and it is of the same model as the instrument that was sold on an auction in Norrköping (Krokeken).
Dendrochronological studies of the top (spruce is required for such studies) shows that the wood is cut during the winter 1879/1880 or later and the best match was with a piece of wood from Borntorp farmstead 5 km north of Massum, Väddö parish. It is 38 km from Långalma where the fiddle was found.
The neck has probably been changed and the following quote from an older text by KP Leffler can be found in Jan Lings thesis Nyckelharpan: "It seems that, at least in Uppland, the nyckelharpa has inspired people to put sympathetic strings on other instruments. A teacher in Edebo, Lars Hult (born 1802, dead 1886) made a violin with four sympathetic strings underneath the fingerboard (Leffler 1908:441)."
Edebo, Massum and Långalma are all very close and I suppose this instrument is the one that Leffler wrote about. Somehow he must have come across an older fiddle neck and constructed a violin body which he attached it to. Leffler talks about one instrument, in singular, and I find it less likely that he built everything from scratch since there are no signs of other violins with sympathetic strings during the same time in the same part of the country. The sympathetic strings on the nyckelharpa might have inspired Hult, but most likely not the builder of the fiddle neck.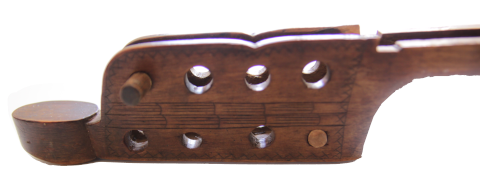 Photo: Jon Magnusson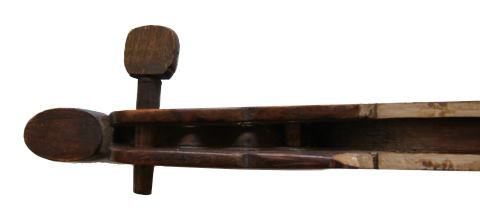 Photo: Jon Magnusson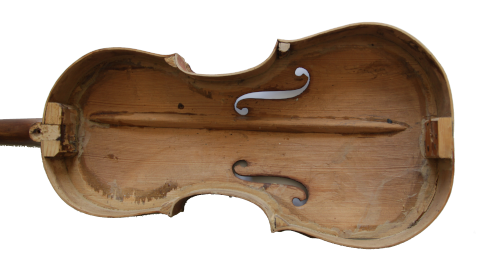 Photo: Jon Magnusson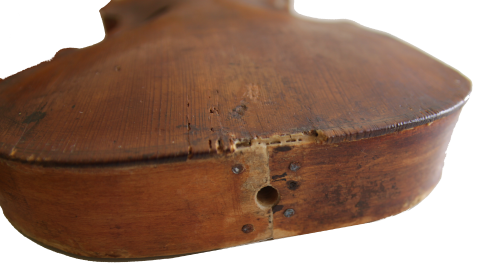 Photo: Jon Magnusson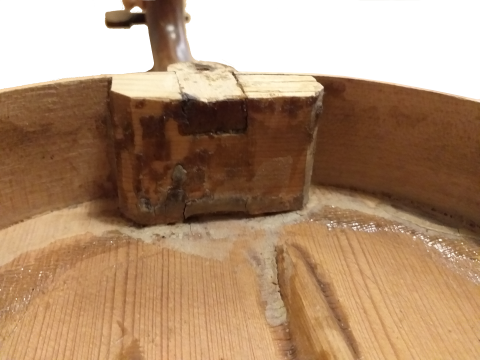 Photo: Jon Magnusson